"Furious Parkstone residents have accused a golf club of 'wanton environmental vandalism' after 36 protected trees were felled on its land.
Now Poole Borough Council has launched an investigation into allegations that Parkstone Golf Course felled the trees to improve the views of a lake from the club house.
Residents living in homes that back onto the course were horrified to find the clump of mature pines had been axed without warning.
The 70ft tall specimens provided shelter from the wind and privacy from golfers playing the first hole of the prestigious course.
Now players can look straight into the luxury properties that are close to Poole Harbour …"
From the Bournemouth Daily Echo, 18th December 2018 and 16th January 2019

Read the full original story at www.bournemouthecho.co.uk/news/17304618

Read "the saga continues" at www.bournemouthecho.co.uk/news/17361841
A resident's garden view before the trees were felled …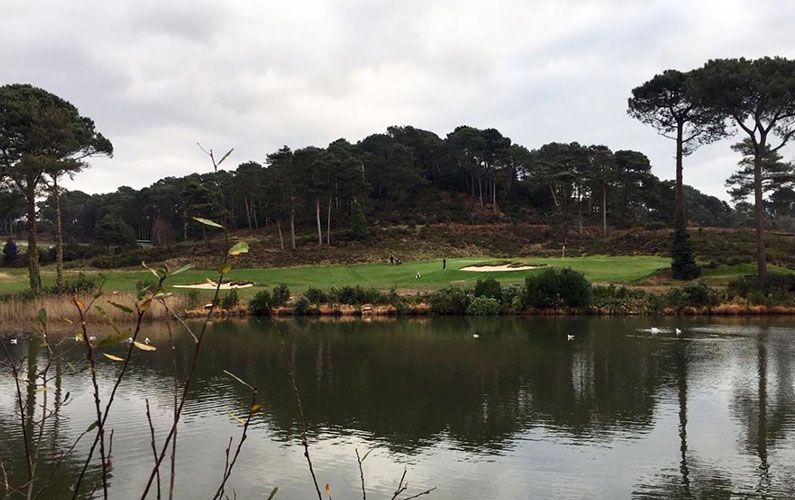 … and after the trees were felled
Photos courtesy of the Bournemouth Daily Echo